When: Saturday Nov. 12th
Where: Social Hall – St. Anthony Coptic Orthodox Church

Who: Sunday School Youth and their Servants, Families Welcome Too!
Christmas is a time for giving!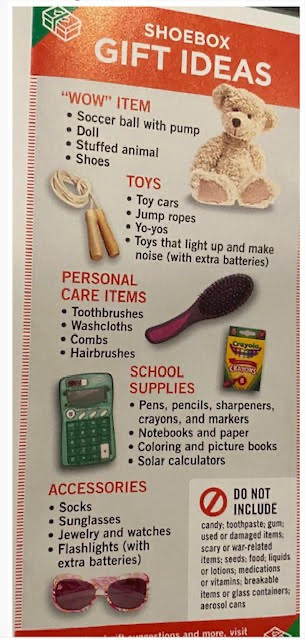 It's that wonderful time of the year to work on our shoeboxes! Every Sunday School class is assigned a category of supplies (listed below) to bring in and then we will assemble them together in church on Nov 12. Also please bring in your own empty shoebox that day if you have one, otherwise there are plenty to share. Last year, we collected 65 boxes, let's see if we can beat that number this year!
Angels & St. George – toys
St. Pishoy & St. Abanoub – school supplies
St. Barbara & High School – hygiene items